I came across these lovely wardrobes whilst on a recent trip to Rotterdam. My brother was decorating the nursery for their 2nd child and asked me to come over to decorate, and paint 5 Amsterdam style wardrobes.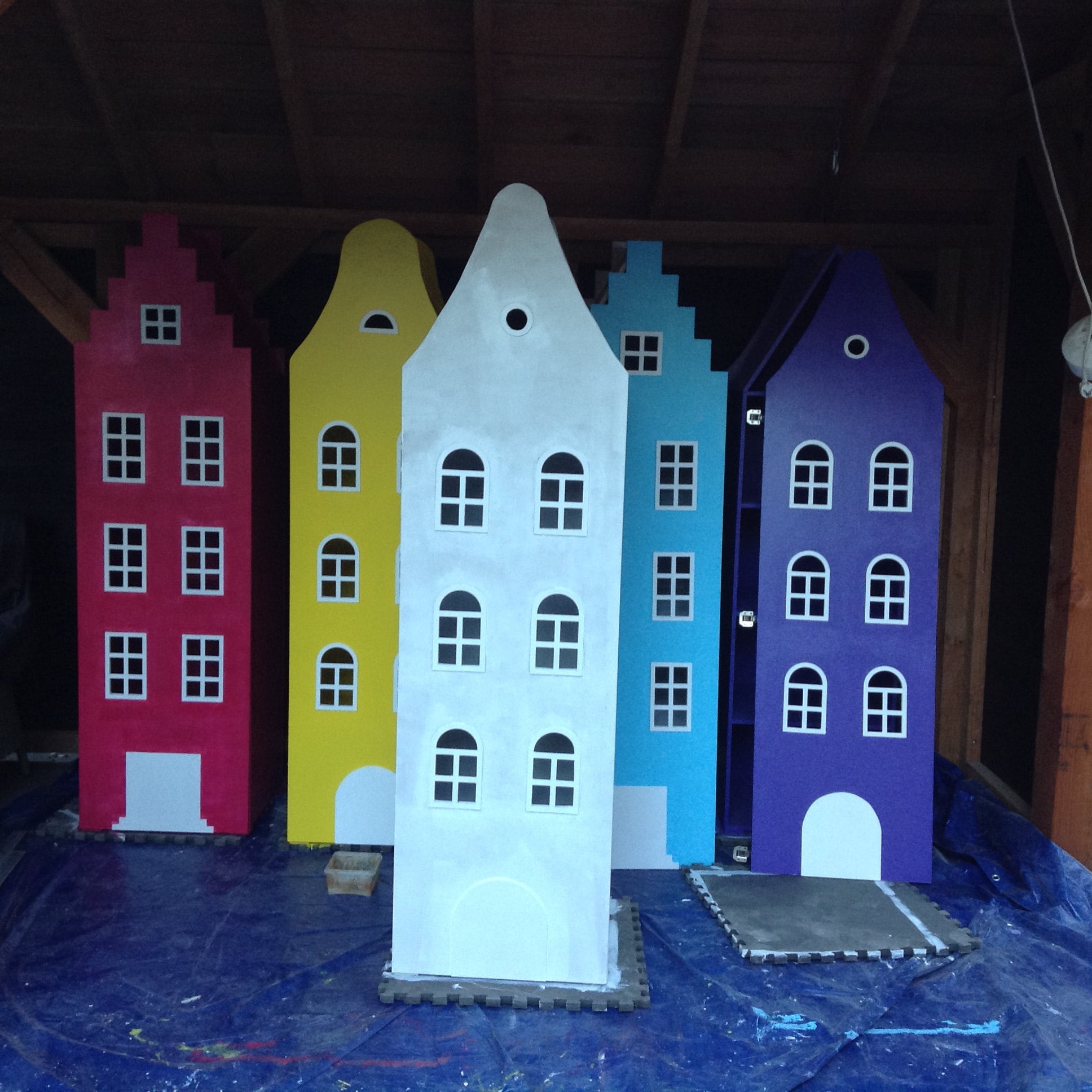 They had been looking for suitable nursery furniture for some time and came across these wardrobes online, but they carried a hefty price tag of £995 each, so purchasing 5 was just too expensive. 
They searched the internet for alternatives and came across a local retired carpenter who made a wardrobe for his grand daughter as a birthday gift. Once their frends and family saw the finished article, orders began to come and he started to manufacture 3 versions of the Amsterdam wardrobe from a 2x2ft shed in his garden.
I always love a challenge so made some sketches, took lots of pictures, enlisted the help of a friend and viola, a lovely handmade piece of furniure for my spare room.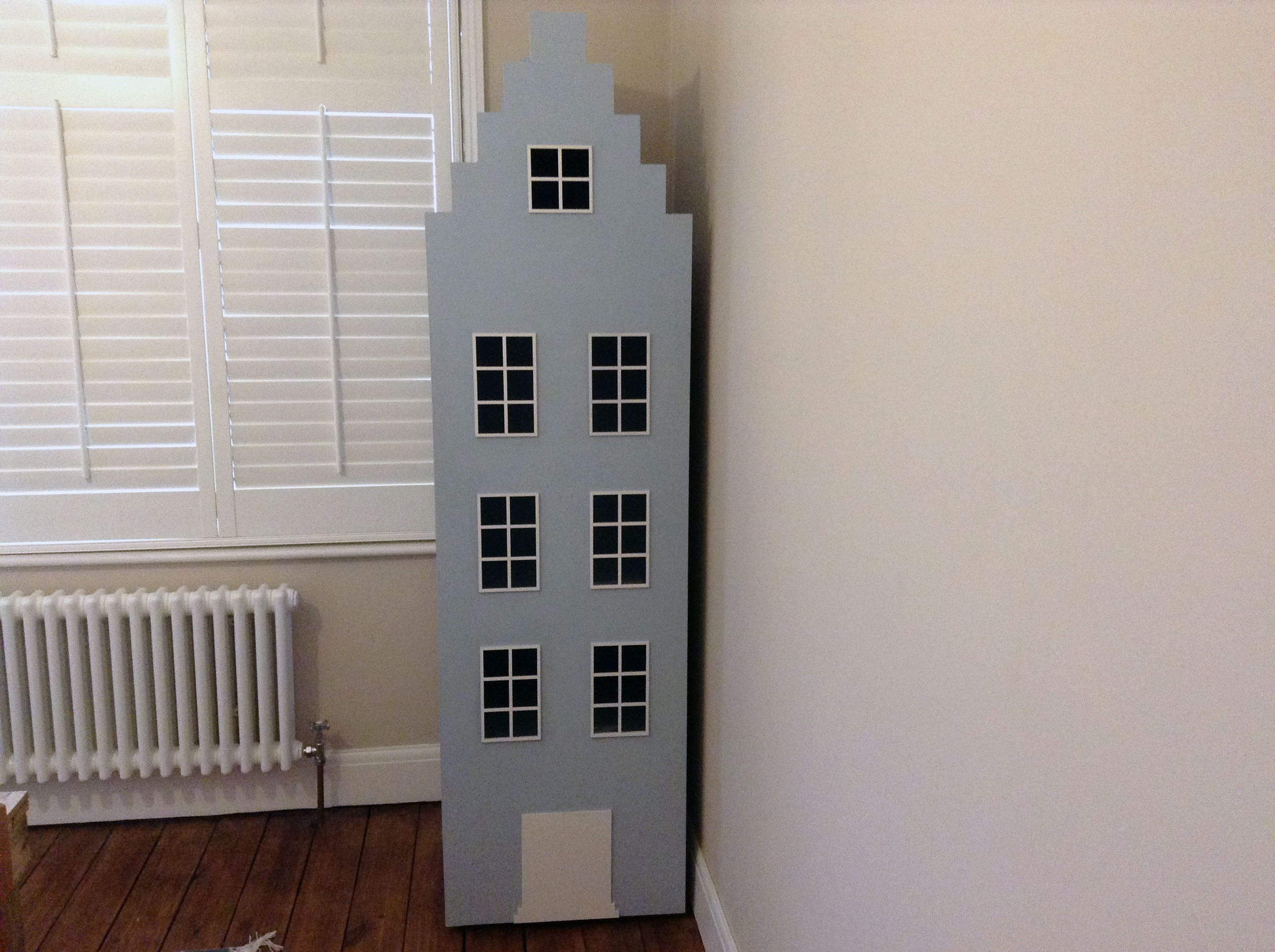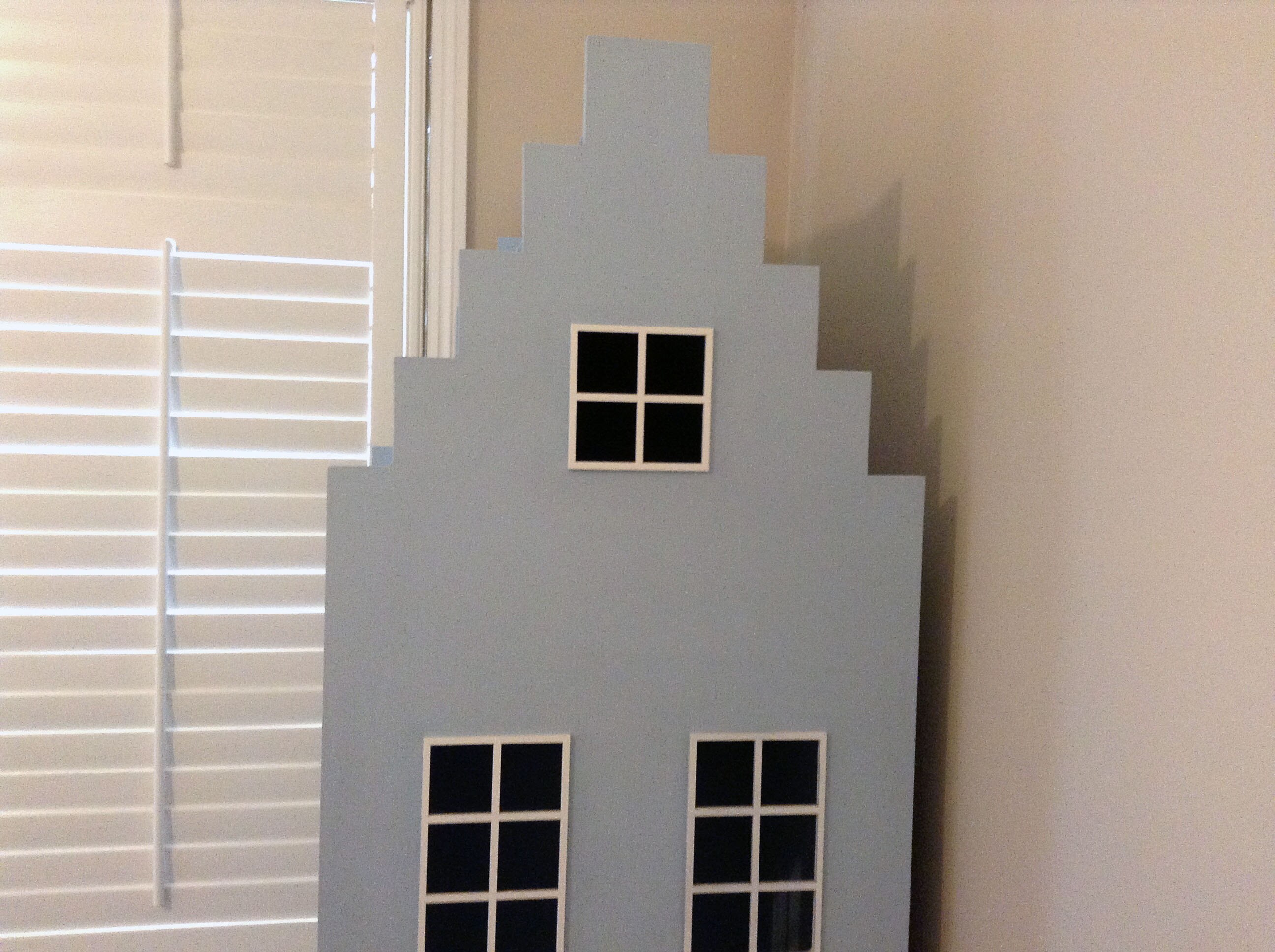 The possibilities are endless for all types of diferent designs, Brighton house or maybe a New England style wardrobe? Not only are they perfect for childrens wardrobes, but make a great storage space for small areas in any room.
Would love to hear your thoughts, plus different design ideas. MDF is a great product and the possibiliies are endless, look out for my further MDF home projects!